Inter Provincial Area-Monaragala
Services of the office of Deputy Director of Agriculture (inter provincial) Monaragala extend in three divisional secretariat divisions (DSD) i.e. Siyambalanduwa, Buttala and Wellawaya including 25 grama niladari divisions (GND) for catering nearly 10000 farm families living that areas. Though this office is primarily deal with the paddy farming under Major irrigation system, it has played marked role in supporting farmers to increase domestic production of the Upland crop like OFCs, Vegetables and fruits during last few years. Since almost all lands belongs to working areas located in the Low country dry zone (DL a & b), frequent drought and crop damages were key observation during last few years especially in last two years.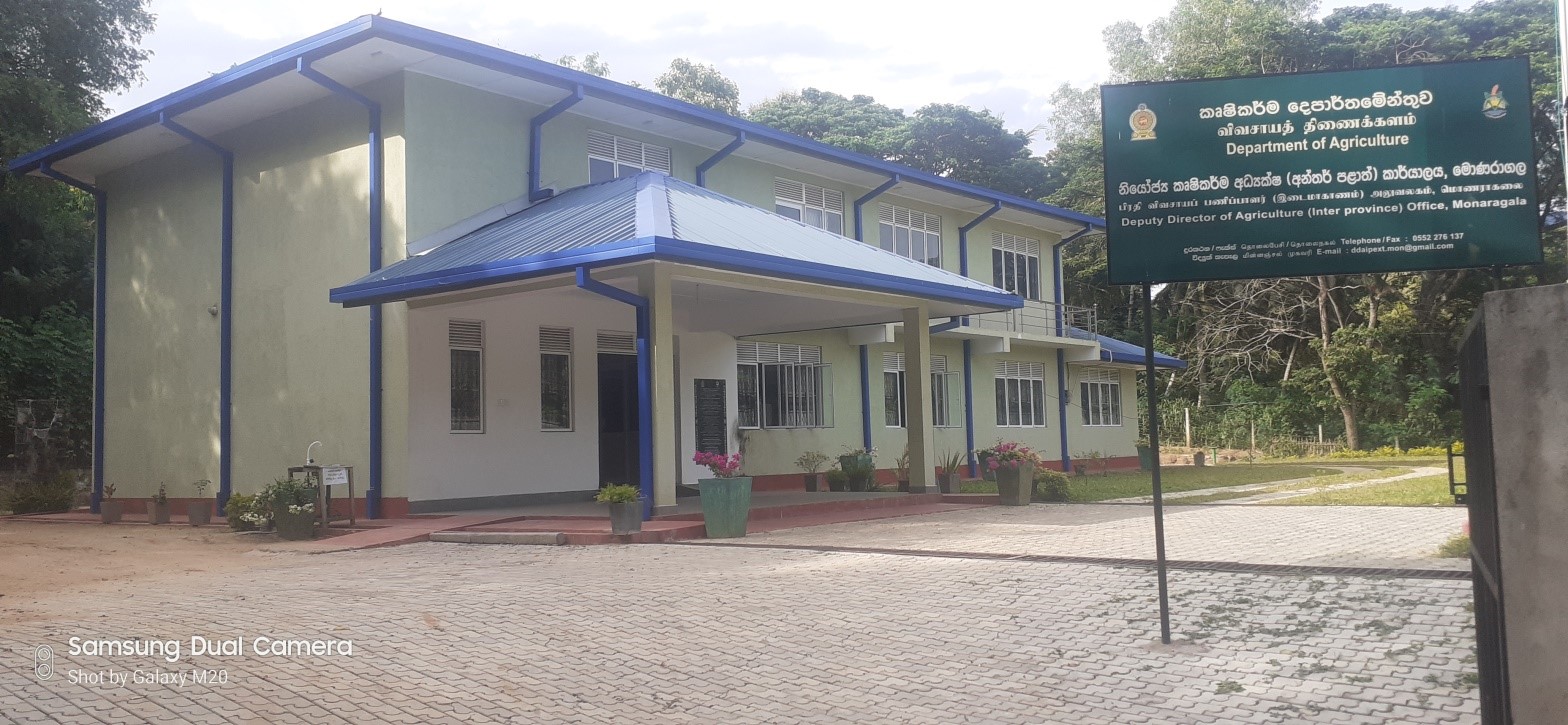 To ensure economic and social rejuvenation of clients, especially farmers and contribute to a sustainable agricultural development by identifying and dissemination of technologies pertaining to crops contributing mainly towards local food production & food security and develop relevant human resources. Deputy Director of Agriculture (Inter-Provincial)
Mr. S.U. Ranasinghe