Bee Development Unit-Bidunuwewa
This institute has been established as a National Institute operating under the Extension and Training Center of the Department of Agriculture with the objective of improving beekeeping in Sri Lanka. The institute is located in Bindunuwewa Division in the Bandarawela Divisional Secretariat in Badulla District.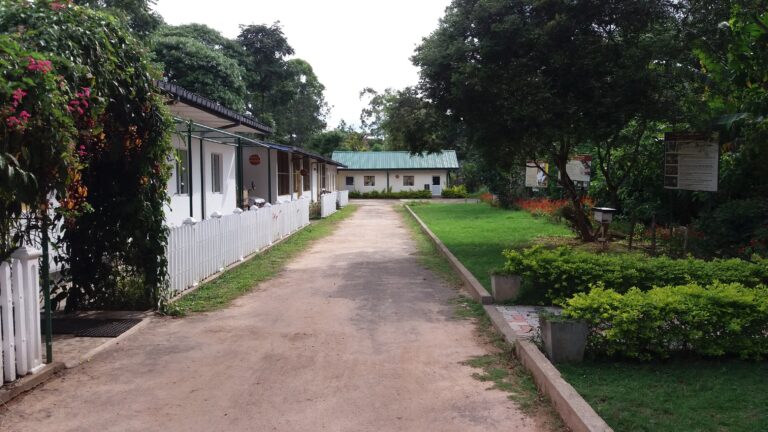 Bee Keeping  Development program
The training staff of our institute provides practical and theoretical training on beekeeping and the training programs are organized as 01, 02 and 03 days according to  the requirement of the trainees. Through that training, the basic practical knowledge required to start beekeeping can be acquired. Staff members of government and non-government organizations, farmers, students and students of higher education institutions can participate in the training.
Providing necessary institutional practical training for students pursuing NVQ level education.
Providing institutional practical training with the necessary research for university final year students.


Beekeeping equipment production training programs
Providing 02 days training on equipment manufacturing and productions. to those who are interested in equipment manufacturing
Beekeeping equipment and honey production
Sale the manufactured  tools such as  Bee – hives, bee smokers and gate plates by the carpentry workshop owned by the institute and sale of honey obtained from the bee colonies in the field maintained by the institute.
Visiting the premises of the institution
The premises of the institute are set up as an exhibition unit so that the daily visits can be made.  Brief awareness programs   on beekeeping and providing  practical advices to the visitor questions are conducted through the technical staff of the institute.
Conducting field level training programs island wide to provide technical knowledge related to bee keeping to the people, providing necessary technical advice for projects of external agencies, conducting beekeeping extension activities and holding exhibitions in various parts of the island through projects carried out by the Department of Agriculture. In addition to these services,
Respond to questions by phone and letters.
Coordinating relevant manufacturers to buy beekeeping equipment.
Coordinating the market for beekeeping related products (honey, beeswax, bee colonies).
Collection of island data and information on beekeeping.
Production and distribution of suitable plants
In expanding bee colonies it is also important to cultivate plants that can produce the nectar and pollen needed for their growth. Another service of the institute is to produce and supply important plants for this purpose.
Educating the farmers about the solutions obtained by conducting research in the field for the problems that  may arise in carrying out bee keeping.
Head of the Bee development unit-Bidunuwewa MR .P.P.R.Wimukthi
Assistant Director of Agriculture