Bee development unit-Bidunuwewa
Bee keeping Development unit is responsible for the Development and Extension of bee keeping among farmers. In order to dissemination of modern apiculture technology, following facilities are provided by the unit. 
Technical support for government and non governmental institutions to Implement bee keeping projects.
Collecting of annual bee keeping & honey production data in Sri Lanka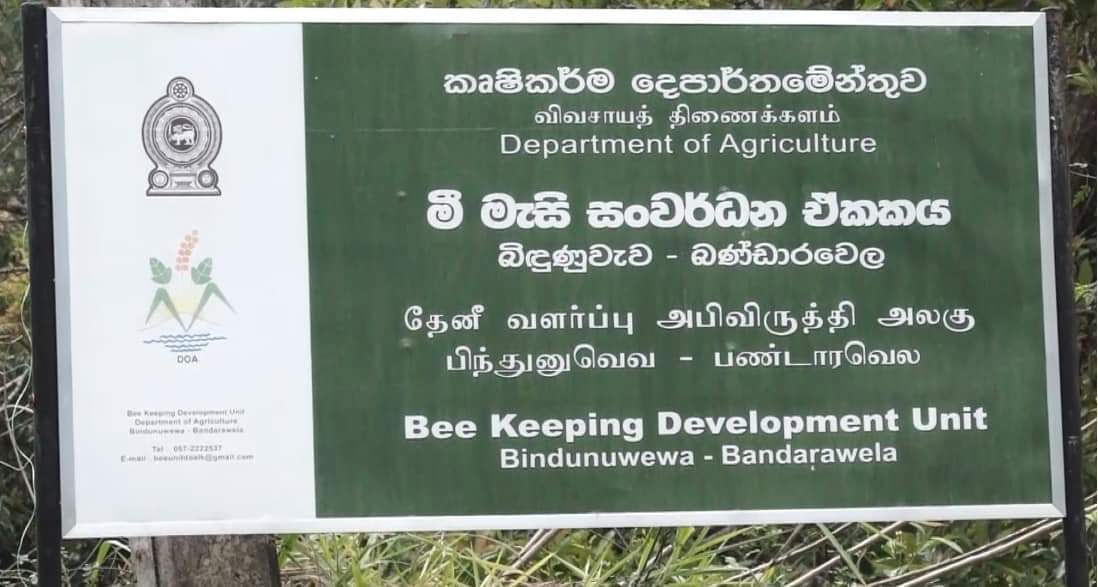 Assistant Director of Agriculture
Bee Development Unit,Bidunuwewa,Bandarawela
This page will be available soon…
Till then, please access the Sinhala  page through below link.