Inter Provincial Area-Kandy
Inter-Provincial area Kandy includes five Divisional Secretariat divisions namely Minipe, Wilgamuwa, Kandaketiya, Redeemaliyadda, Mahiyangana in Kandy, Matale and Badulla Districts.

The Hasalaka Inter Province area consist of 11,737 ha major irrigation, 200 ha minor irrigation of low land 270 and7403 ha of uplands with 22,397 farm families.

These lands were irrigated by six irrigation schemes. The farmers cultivate paddy in low land at large scale in both Maha and Yala seasons, and extent of OFC increased during Yala season. The Farmers mostly preferred to cultivate white long paddy varieties rather than other type of varieties. Maize, Groundnut, Green gram, and Chilli are the main Other Field crops grown higher extent in both seasons.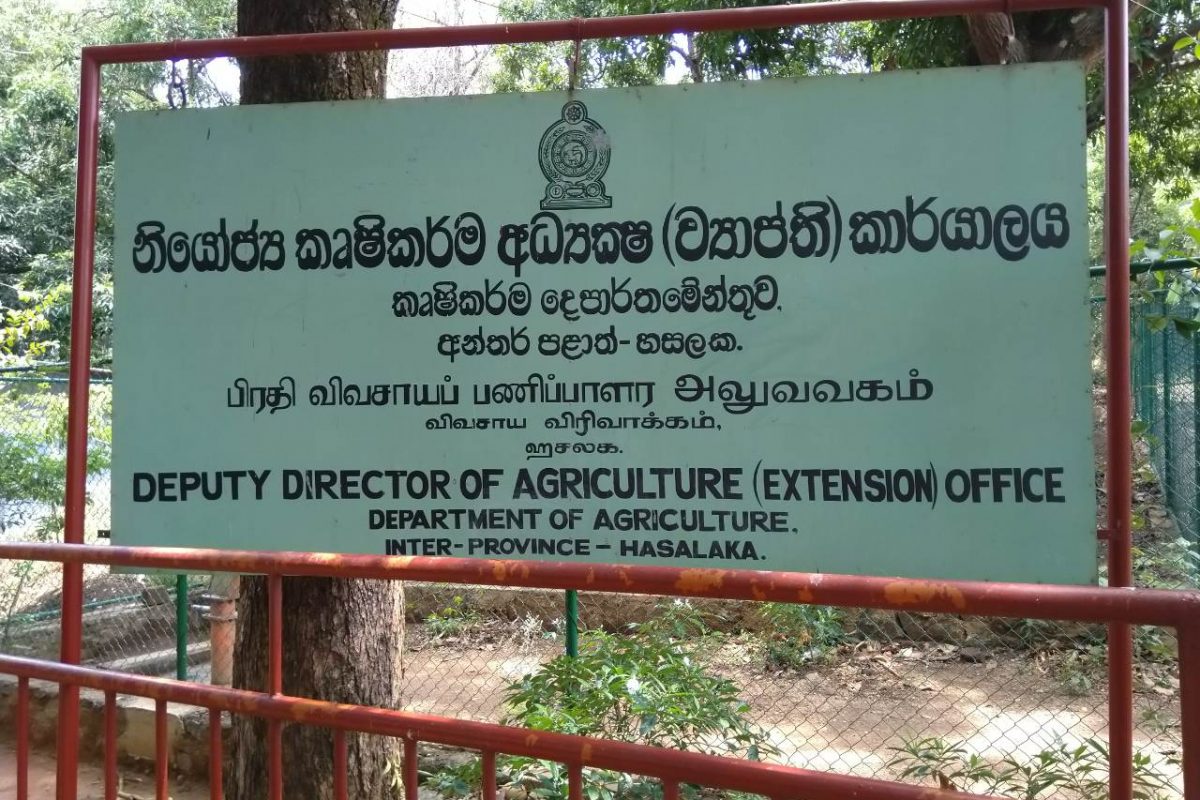 Maize crop is mainly cultivated in Thissapura and Kandaketiya AI ranges. Large extent of green gram is cultivated in Hadungamuwa and Hettipola AI ranges. Chilli, Black gram, Green gram, Cowpea, Kurakkan and Ground nut cultivated in all AI ranges. Off season big onion programme is also carried out in this area. Deputy Director of Agriculture (Inter-Provincial)
Mr. G.N. Arunathilaka
This page will be available soon…
Till then, please access the Home pages through below links.