Sri Lanka School of Agriculture -Labuduwa
Sri Lanka School of Agriculture, Labuduwa   was established in 1994, earlier this institute was named as District Training Center (DTC Labuduwa) under the Department of Agriculture. It is situated in the  district of Galle in southern province of Sri Lanka.  Establishment of this institute mainly targeted to provide  middle-level manpower to engage with the social and economic development of Agriculture sector.
With the expansion of physical and Human Resources, Sri Lanka school of Labuduwa, has been producing about 100 diploma holders  in agriculture annually, with the Knowledge and Skills on Crop Production, Horticulture, animal husbandry, agriculture engineering plant protection, farm management agriculture sales and marketing management and employability competencies.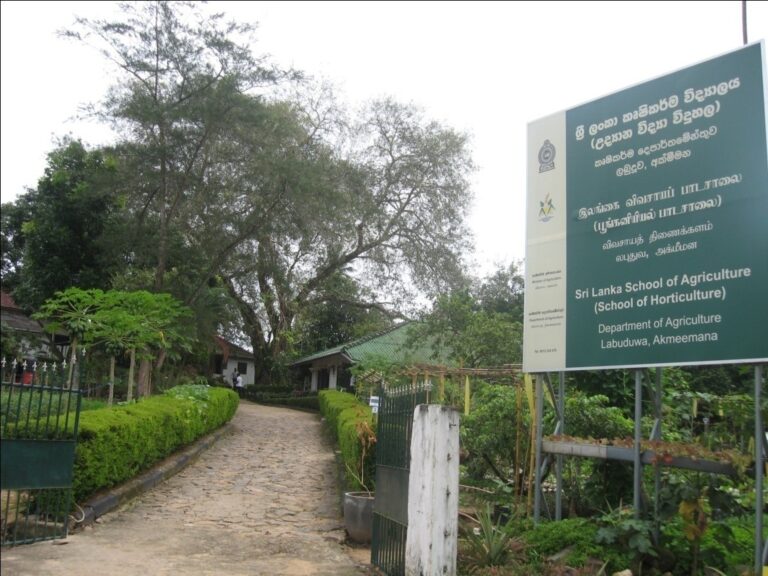 At present, both female and male student are absorbed from southern, western, Sabaragamuwa, eastern and Uva provinces in Sri Lanka. Further, school of agriculture Labuduwa  has been registered in TVEC as a reputed training institutes in Sri Lanka since 1998. National vocational qualification system(NVQ)  was introduced to the National diploma in and agriculture production technology from the Year 2015.
At present NVQ  level five and six modules are been conducted for the capacity of 100 students. Further school premises consist of about 2.5 hectares of land with buildings. As this institute situated in the complex of Agriculture Department Institute, candidates can be obtain better achievement with sharing  physical and human resources from Paddy research, government Farm and seed certification Center in Labuduwa. Further this institute situated in the middle of theGalle  district which consists of all infrastructure facilities. Assistant Director of Agriculture / Principal
Mrs. M.P Tamara