Sri Lanka School of Agriculture -Anuradhapura
Sri Lanka School of Agriculture, Anuradhapura, has been established on 2nd May 1994 as a training institute for conducting two year Agriculture Diploma program. After that the school converted to special training institute in 2002 and delivered large number of short term training program for government officers, farmers and school children etc.
In 2005, the institute started one year practical Agriculture training course for Agriculture Research and Production Assistants in Department of Agrarian service.
The School of Agriculture offered One Year Practical Agriculture Certificate course for Mahaweli Field Assistants and short term trainings in 2013.
In 2014, short term trainings were conducted for officers & school students and in 2015, NVQ 3/4 – Field Assistant Training Course was started for students who have O/L qualifications.
In 2016 onwards NVQ level 5,– National Diploma in Agricultural Production Technology Course is conducted to produce supervisory level technical human resources remained by the agriculture sector of the country.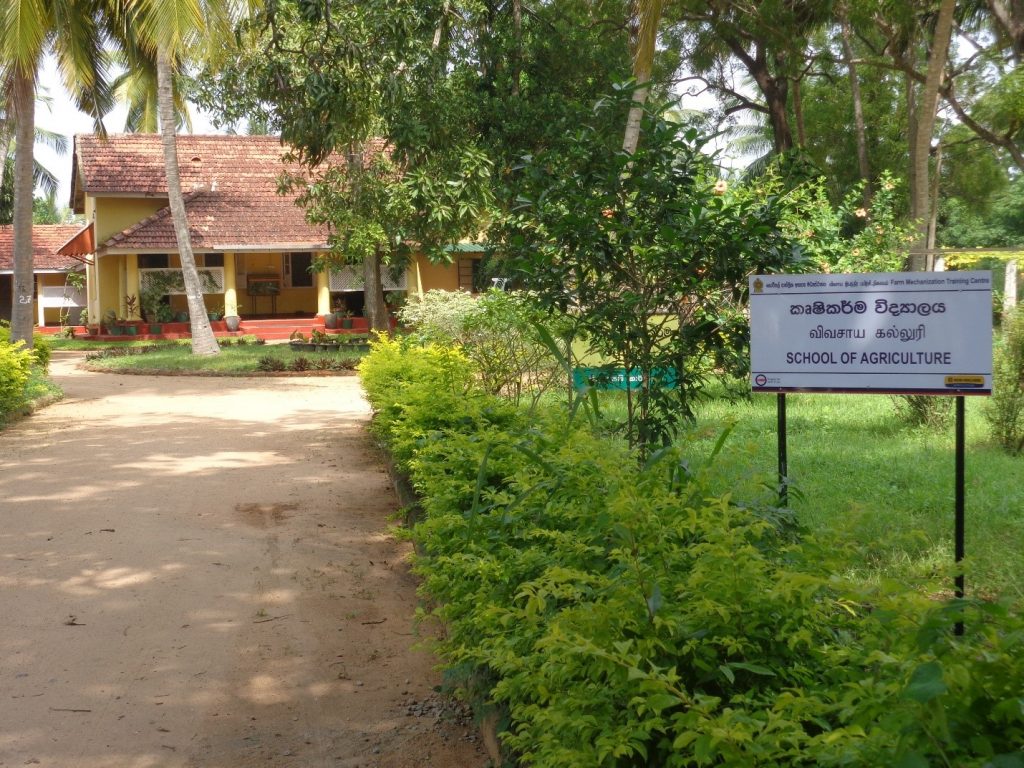 Principal / Assistant Director of Agriculture
Mrs.K.V.Chandani