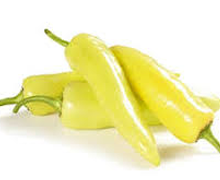 This is a popular vegetable in Sri Lanka. It is grow mostly in dry and intermediate zones. About 4000ha is cultivated annually and supply about 36000 mt. the per capita consumption is about 890g. the local need is satisfied with the local production. This crop is cultivated in all the districts during both yala and maha seasons. This is cultivated in all months of the year in different parts of the country. NuwaraEliya, Badulla, Kurunegala, Puttalam and Anuradhapura are major cultivated districts.
Climatic requirements/ Areas suitable for cultivation
It can be cultivated mostly in all agro-ecological zones of the country throughout the year can be successfully grown up to 1500m above msl. Supplementary irrigation required during dry periods.
Grows well in well drained, deep and fertile loam soils. Sandy soils also good when required amount of organic matter added. pH value between 5.5 -6.8 is preferred
CA 8 – 1 kg/ha
HYW and LYW- 1.75 kg/ha
3m x 90 cm and 15 cm height beds are prepared. Apply compost or cow dung 3-4 kg per square meter. Use burning, solar sterilization or agro chemicals to sterilize soils. Put seeds in rows 10-15 cm apart and less than to 1 cm depth. Apply a suitable mulch and provide irrigation. Seed germinate in 8-10 days. Seedlings are ready to plant in 21 days.
Plough the field up to 15-20 cm depth and two harrowings Raised beds have to be prepared for better drainage
Yala season – April and May
Maha season – November and December
It can be cultivated throughout the year under supplementary irrigation and also under rain shelters or protected houses.
HYW and LYW – 15 x 30 cm between plants and rows
CA-8 and Gannoruwa Prarthana – 40 x 40 cm between plants and rows
recommendation (kg/ha)
 

Urea

Kg/ha

TSP

Kg/ha

MOP

Kg/ha

Basal Application

100

215

65

1 month after planting

100

–

65

2 month after planting

100

–

65
Irrigation to be practiced in 4-5 day intervals at early stages and 1 week interval at latter stages of the crop. This depends on the rainfall. Irrigation required at before and after fertilizer application, and during flowering and fruit development stages.
Weeding is required at 2,4 and 8 weeks after planting fertilizer can be applied after weeding. Soils can be added to the plants after weeding and fertilizer application
First harvesting can be done 75 days after nursery sowing and at 5-7 day intervals. Thereafter in 7-10 picks during the crop growth. Practice harvesting in dry weather conditions
10-15 t/ha – OP varities
20-25 t/ha – Hybrids
Higher yield can be obtained under better management practices