Central Analytical Laboratory
Main scope of this division is carrying out analysis on food contaminants. Accordingly, residue analysis for pesticide residues and trace elements in food is being continued at the two separate laboratories.  In addition testing for pesticide formulations are also carried out at a separate laboratory division. 
Considering the capacity of the laboratory, per day nearly forty (40) samples can be analyzed as for pesticide residue analysis or elemental analysis. Nearly seventy pesticides can be analyzed as pesticide residues while 13 elements can be analyzed as trace elements including most toxic elements of Arsenic (As), Mercury (Hg), Cadmium (Cd) and Lead (Pb). Nearly 85 equipment are located at the laboratory including high-end equipment of LC-MS/MS, GC-MS, ICP-MS, HPLC, FTIR and two GCs.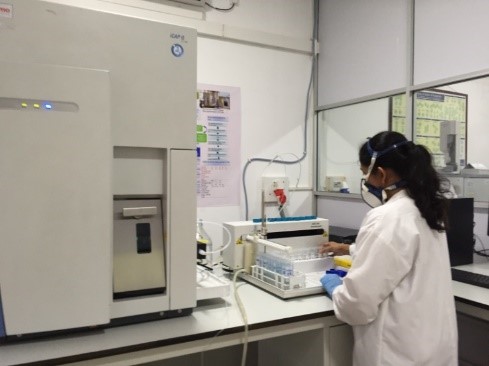 Ms.C.Magamage
Principal Agriculture Scientist (Analytical Chemistry)
Ms.P.W.Y. Lakshani
Assistant Director of Agriculture (Research)