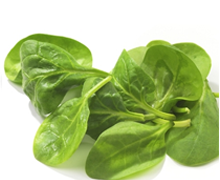 Trianthema portulacastrum
Sarana is a fairly popular leafy vegetable. It is a very good diuretic. It cleans the kidneys and prevents the formation of stones.
There are three types
Stem greenish colour
Stem light brown in color
White sarana (medicinal type)
Climate requirements/ Areas suitable for cultivation
It needs well-drained soil.
Mainly propagated by seeds. Seeds are formed in well matured plants. Once the seeds are mature, the seeds can be removed from the plant and separated. The crop can also be propagated by stems in home gardening.
Field preparation and planting
The field should be ploughed well and the soil should be finely prepared. Raised beds should be prepared in areas where drainage is poor. Seeds are sown in well prepared beds. When planting in home gardens, 6-9 inches long cuttings can be planted while 1-2 internodes are burring in the soil.
Organic fertilizer
Well decomposed poultry manure is widely used. Cattle manure, compost, green manure etc. can also be used as organic fertilizers. Organic manure should be mixed into the soil about two days before sowing.
Chemical fertilizer
Requirement for 100m2 area
Fertilizer application

Urea

kg.

TSP

kg.

MOP

kg.

Basal Fertilizer

1.0

1.5

1.0
Note 1: It is advisable to apply phosphorus and potassium as basic fertilizers after a soil test.
It is advisable to supply enough moisture for germination. It is important to irrigate the crop regularly even after germination. Watering is usually enough every 2-3 days. The soil should not be allowed to dry out.