இப்பக்கம் வடிவமைப்பு செயற்பாட்டில் இருப்பதனால் அதுவரைக்கும் கீழேயுள்ள பக்கங்களை அணுகவும்.
Regional Agriculture Research & Development Center (RARDC)-Bandarawela
RARDC, Bandarawela, located in the Up Country Intermediate Zone, 1400 m above mean sea level, is the main centre responsible for development of appropriate technologies to enhance the yield and quality of agricultural commodities cultivated in the Uva region and Balangoda segment of Sabaragamuwa province. Its mandated area covers IU2, IM2, IM3, IL2 and WM3 agro ecological regions. The centre functions under the purview of HORDI. Main crops handled by the centre are Bean, Tomato, Cabbage and other exotic vegetables, Potato, crops cultivated in Poly-tunnels and flowers. Other than research activities, the centre involves in many technology transfer and agricultural development activities including farmer training, providing fertilizer recommendations after soil testing, problem solving of farmers, etc.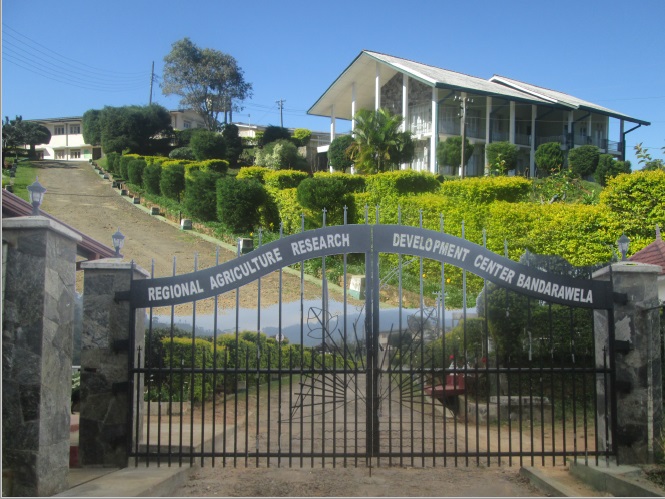 OFFICERS IN THE SUB CENTER -RARDC Bandarawela
Mr. K.P. Somachandra
Deputy Director Research
Dr.K.M.S. Kodikara
Assistant Director of Agriculture (Research)
Ms.G.D.G.Chathurani
Assistant Director of Agriculture (Research)
Ms.G.G.S.U.Gamage
Assistant Director of Agriculture (Research)
Ms.T.K.A.I.Hadji
Assistant Director of Agriculture (Research)
Ms.R.N.Dissanayake
Assistant Director of Agriculture (Research)