Plant Virus Indexing
Centre
Introduction
The plant virus indexing center was established having a mission of being the center to improve the economic and social status of the farming community. This will be achieved by the developing and improving the available technology to minimize crop losses due to plant viruses and other pathogenic diseases. Facilities are provided in well-equipped laboratories with modern equipment & trained staff. A general virology laboratory caters to all virological problems while tissue culture, virus epidemiology and molecular virology laboratories provide specialized services. Identification of other pathogenic organisms are also carried out in a separate laboratory. In addition technology transfer division was established to disseminate new findings to farmers and others as well as for training purposes.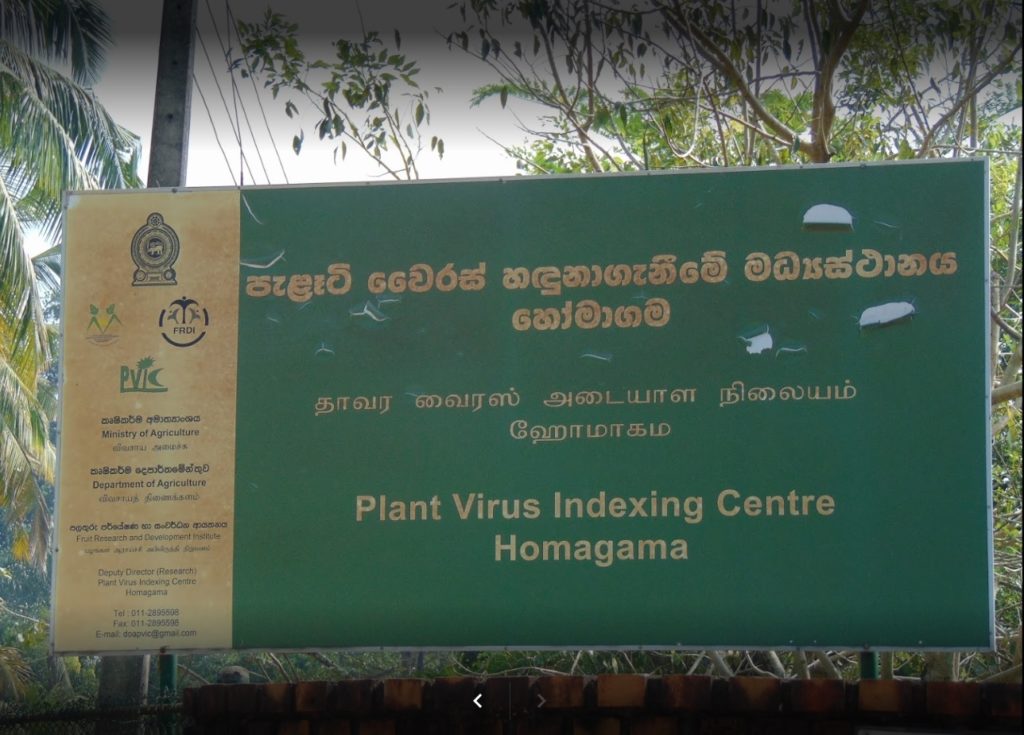 History of the Institute
Plant Virus Indexing Centre of the Department of Agriculture had its inception at Gabadawaththa, Homagama in 1999. Mandate of this centre is to carry out a wide range of agricultural research activities. These include investigations on plant viruses and other pathogenic organisms infecting fruits, vegetables, root and tuber crops, foliages, flowers and other agricultural crops. All such activities were carried out in one building with no clear demarcation of laboratories. With time the need to increase the research activities and more number of samples submitted for indexing urged the need for expansion. With time the centre expanded division by division, finally reaching fully equipped sophisticated laboratories providing facilities to carry out work to its mandate.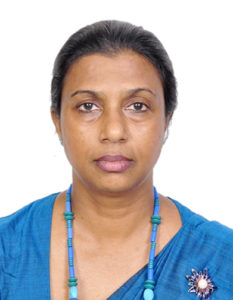 Dr.(Mrs) B.M.V.S. Basnayake
Deputy Director (Research)