Conference Hall and Roof Top Reservation
The NAICC offers conference facilities on hire for conferences, meetings training and other related programmes. Those who hire conference facilities could also have the use of audio-visual equipment with Internet facilities.  
The air-conditioned conference halls, specially designed for conferences and seminars, are equipped with a public address, recording system and other training aids. The conference table can accommodate 32 persons with additional chairs for 200 more participants. 
Those who rent the conference hall can enjoy the roof top dining area, which is located on the fifth floor of the building and features a scenic view.
Reservations of the Conference Hall can be made online or through the written request address to the following.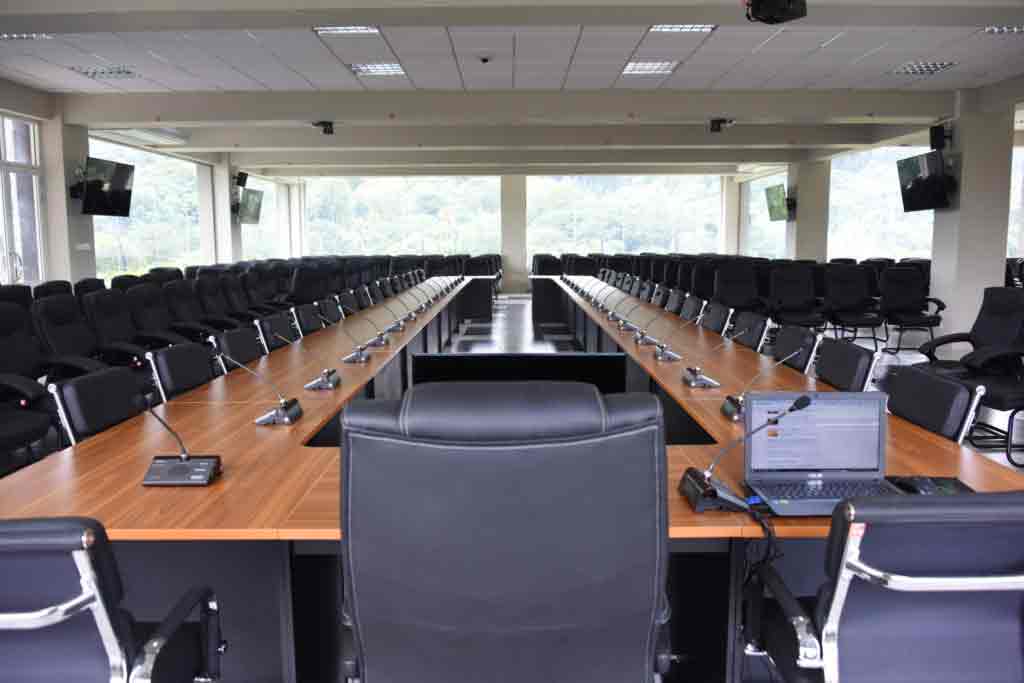 Hire Charges for Conference Facilities
Conference hall and dining area (12 hours day maximum up to 6.00pm) = Rs. 80, 000.00 (After 6.00 pm, an additional hour will be charged at a rate of Rs. 13,334.00.)
Payment should be made in cash or by cheque drawn in favor of the Director General of Agriculture prior to the reserved date.
Correspondence for all reservations should be addressed to:
Director
National Agriculture Information and Communication Centre,
Gannoruwa, Peradeniya.
Tel : +94 812 030040/41/42/43  
Fax : +94 812 030048
E-mail : director.naicc@doa.gov.lk